Master Benjamin Tan will share about *_Compassion and Giving in Taoism_* at IRO's interfaith sharing about on "_Giving and Being Other-Centered_".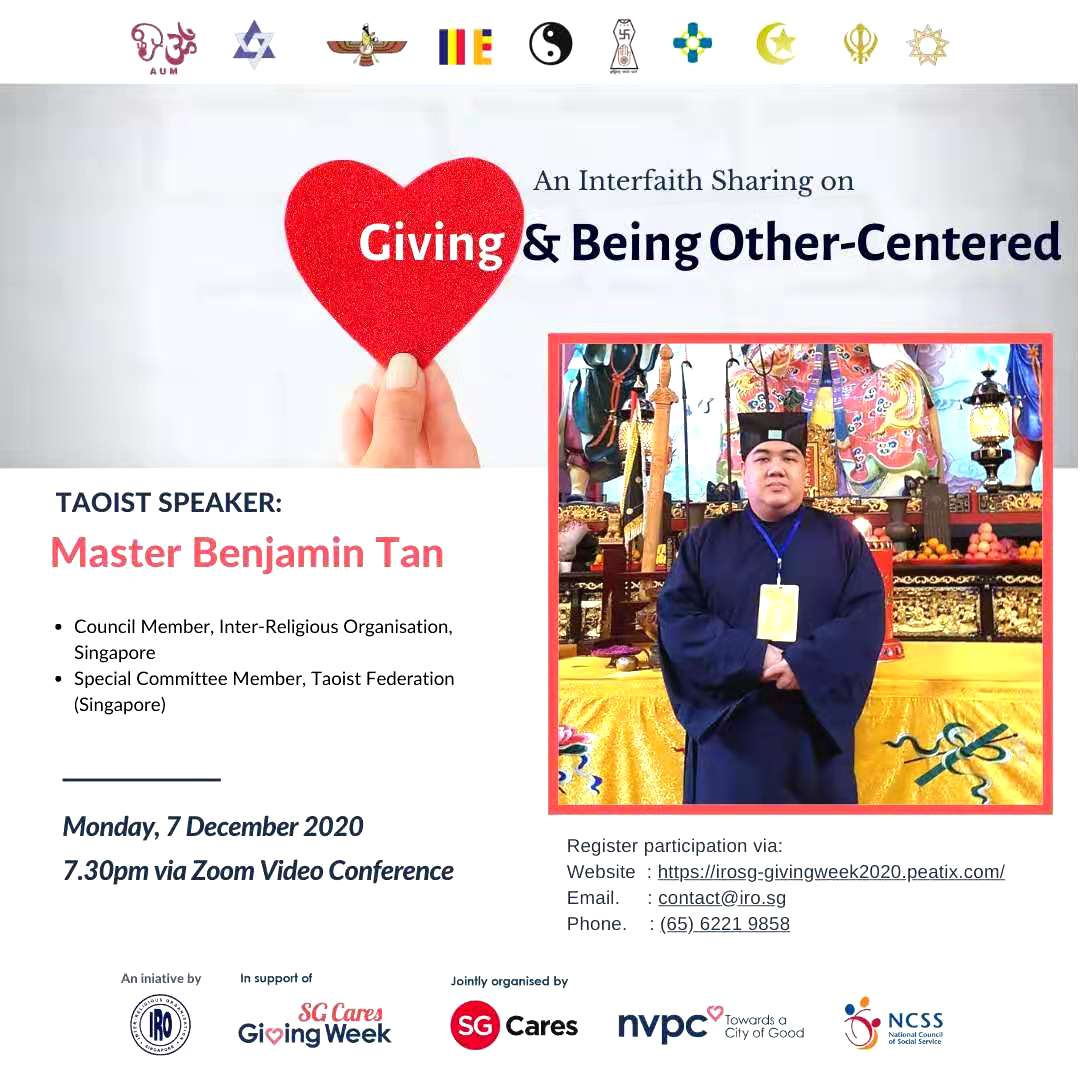 Join Master Ben,and speakers from Hindu, Jewish, Buddhist, Christian and Sikh religions in this SG Cares Giving Week 2020 initiative by IRO.
We look forward to your support.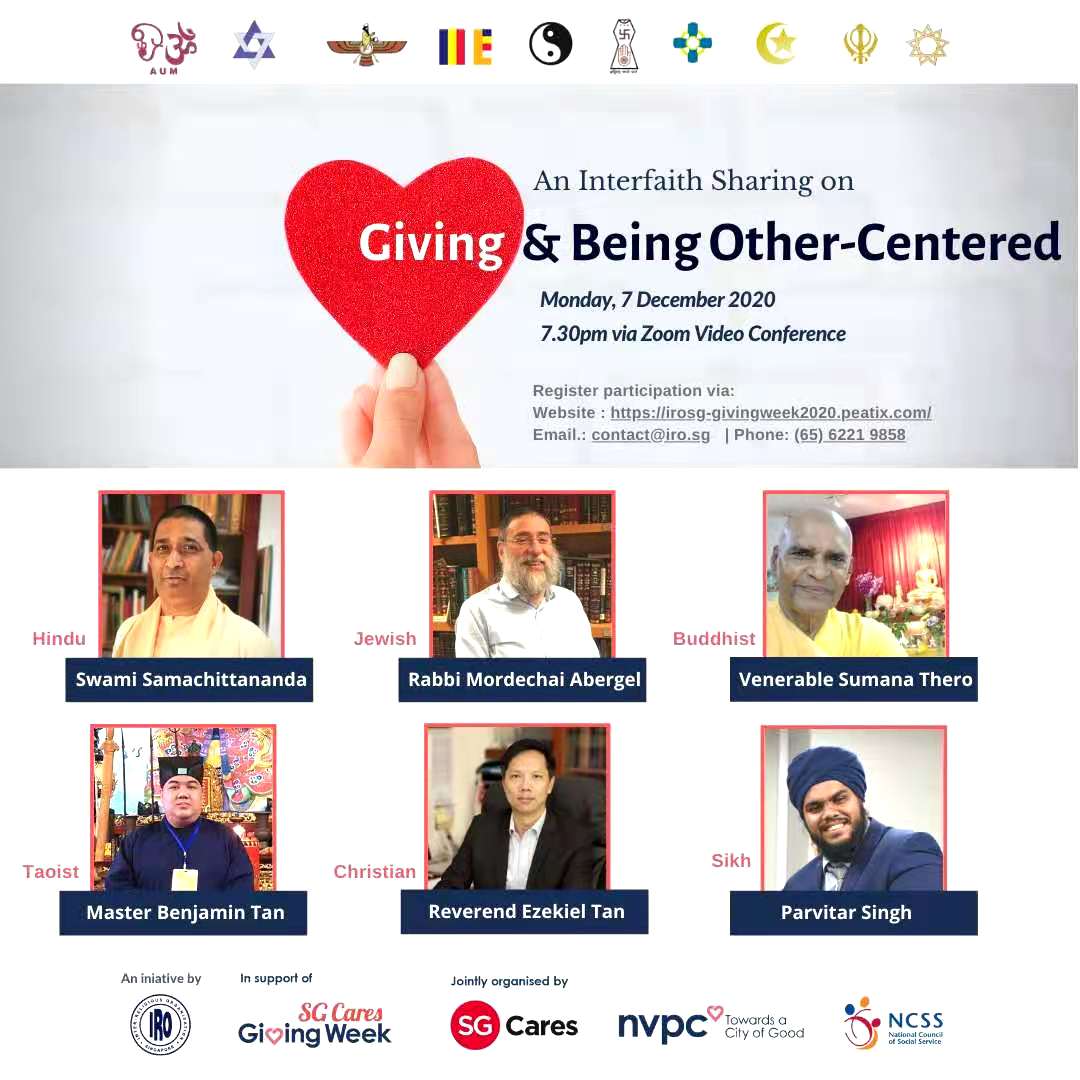 Registration link below.
https://irosg-givingweek2020.peatix.com/
More information, please visit: