The newly added Taoist Federation (Singapore) Members' Float Parade for this year Kew Ong Yah Holy Birthday Celebration.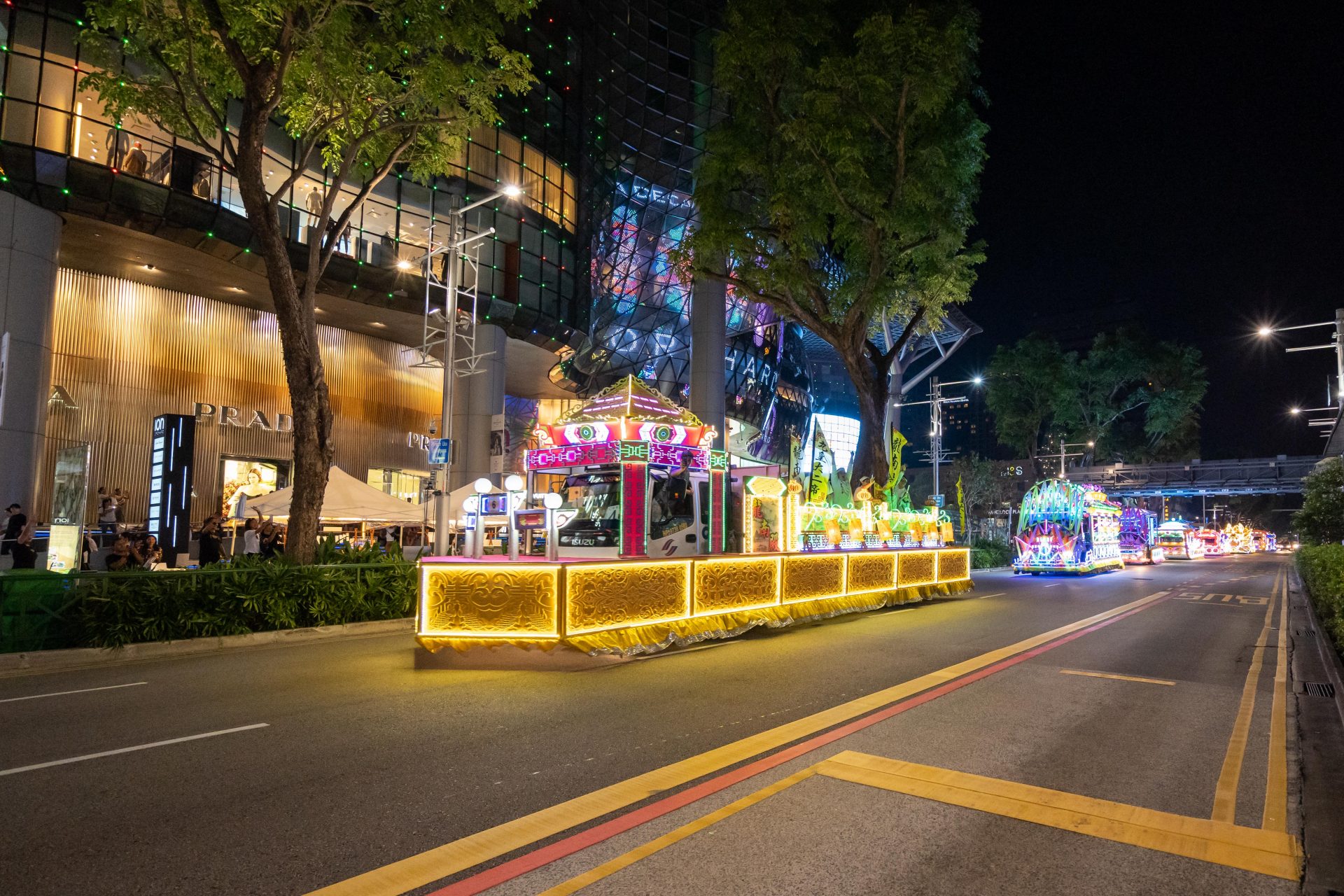 6th October 2019, Sunday, 6.00pm sharp, the float parade starts the procession from Hougang Dou Mu Gong. The float parade passed by some of the religion landmarks (such as mosque, church) shopping centre (Orchard area) and place of interest (The Istana, Singapore Flyers). The whole procession lasted four hours.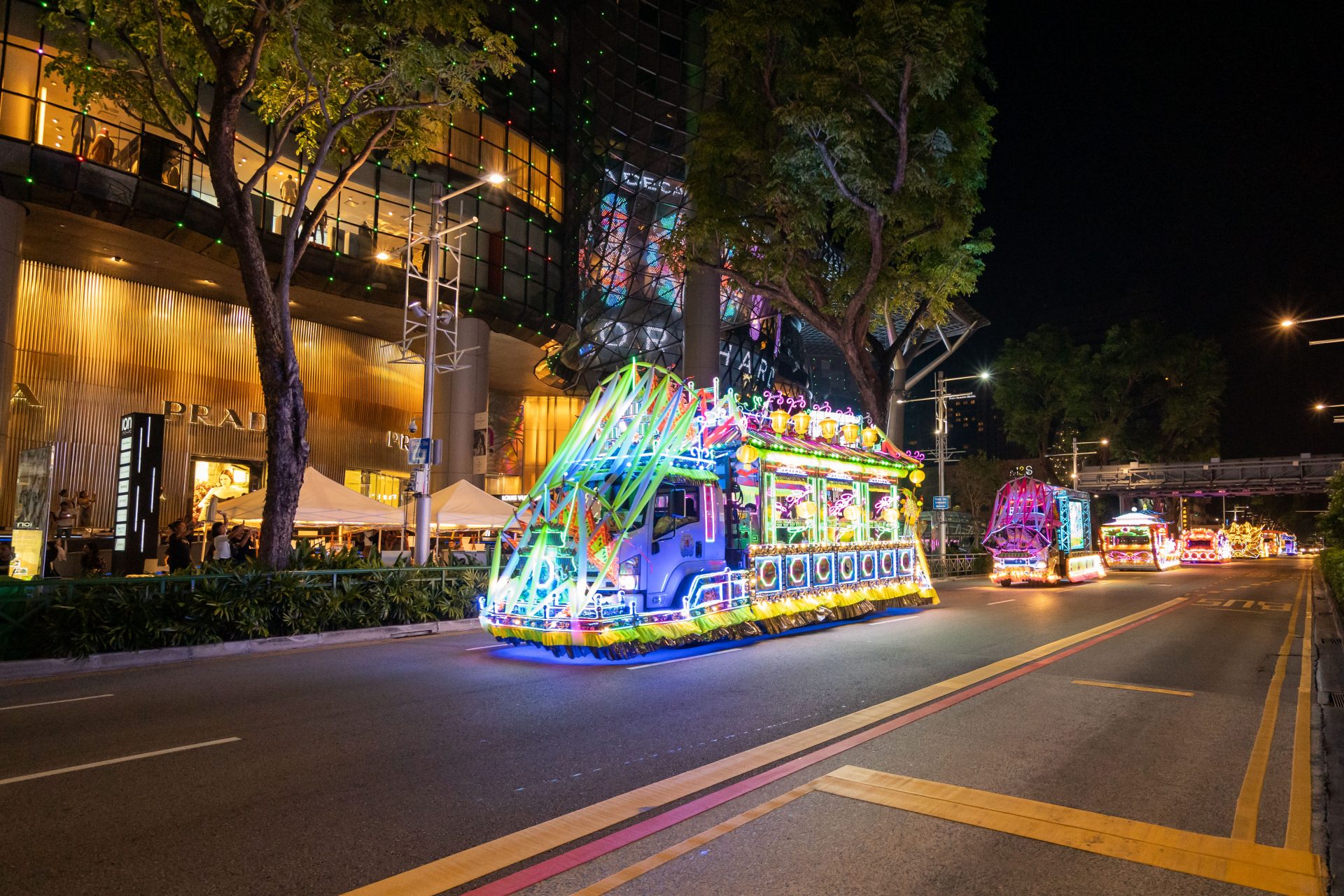 13 float parade, uniquely decorated. The extraordinary sight of mighty looking dragon, solemn looking temple, all paired with colourful lighting effect.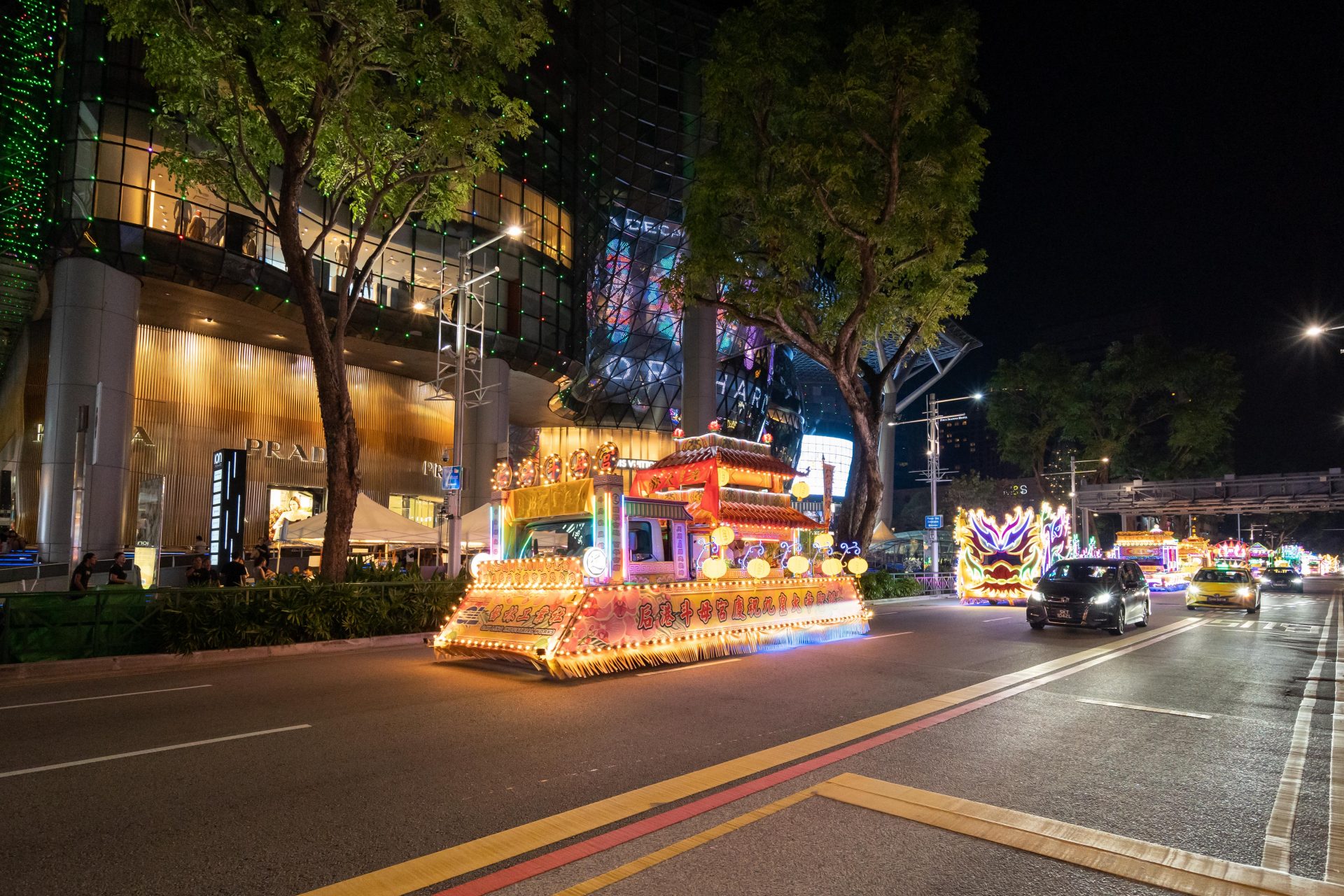 This year, the float parade invited Taoist Federation (Singapore) other members, the other eleven Kew Ong Yah Temples, to participate in a variety of temples blessing exchange to contribute to Singapore's ethic mutual trust and religious harmony. In addition, the route of the float parade is unique. It covers nearly most of Singapore's building landmark. The float parade demonstrates to the world how Singapore have developed over the past 200 years.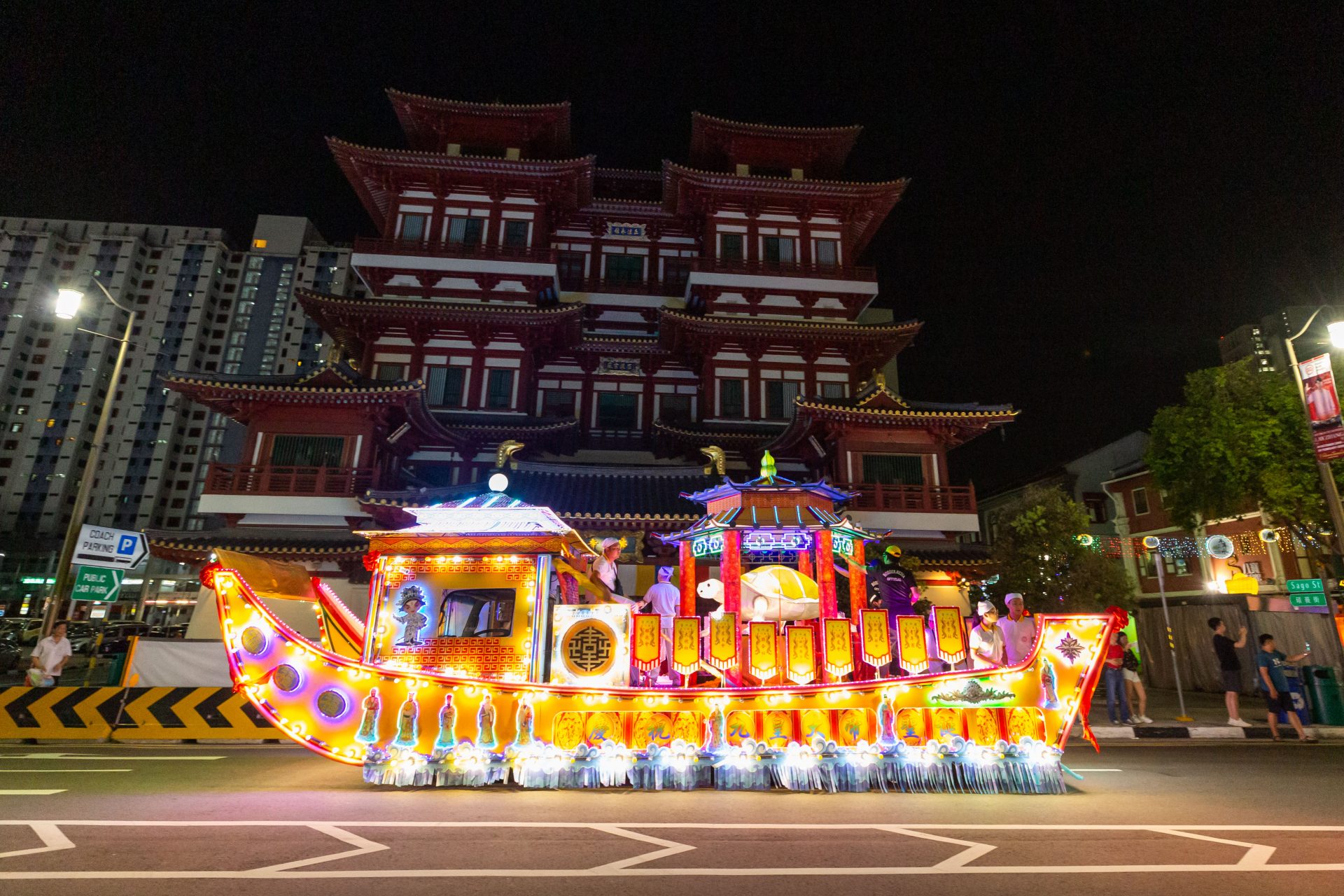 Taoist Federation (Singapore) Kew Ong Yah (Float Parade)
Organiser: Hougang Dou Mu Gong
Co- Organisers: Char Mao Hern Kew Huang Keng, Leong Nam Temple, Yishun Jia Zhui Kang, Feng Shang Gong, Leng San Giam Dou Mu Gong
Float Parade R oute:
7.00pm 779A Upp Serangoon Rd
7.18pm Ang Mo Kio Ave 3 – Ave 6
7.20pm Bishan St 22 – Bishan Rd – Bradell Rd
7.30pm Lor 6 Toa Payoh – Lor 1
Lor 4 – Toa Payoh Central – Lor 2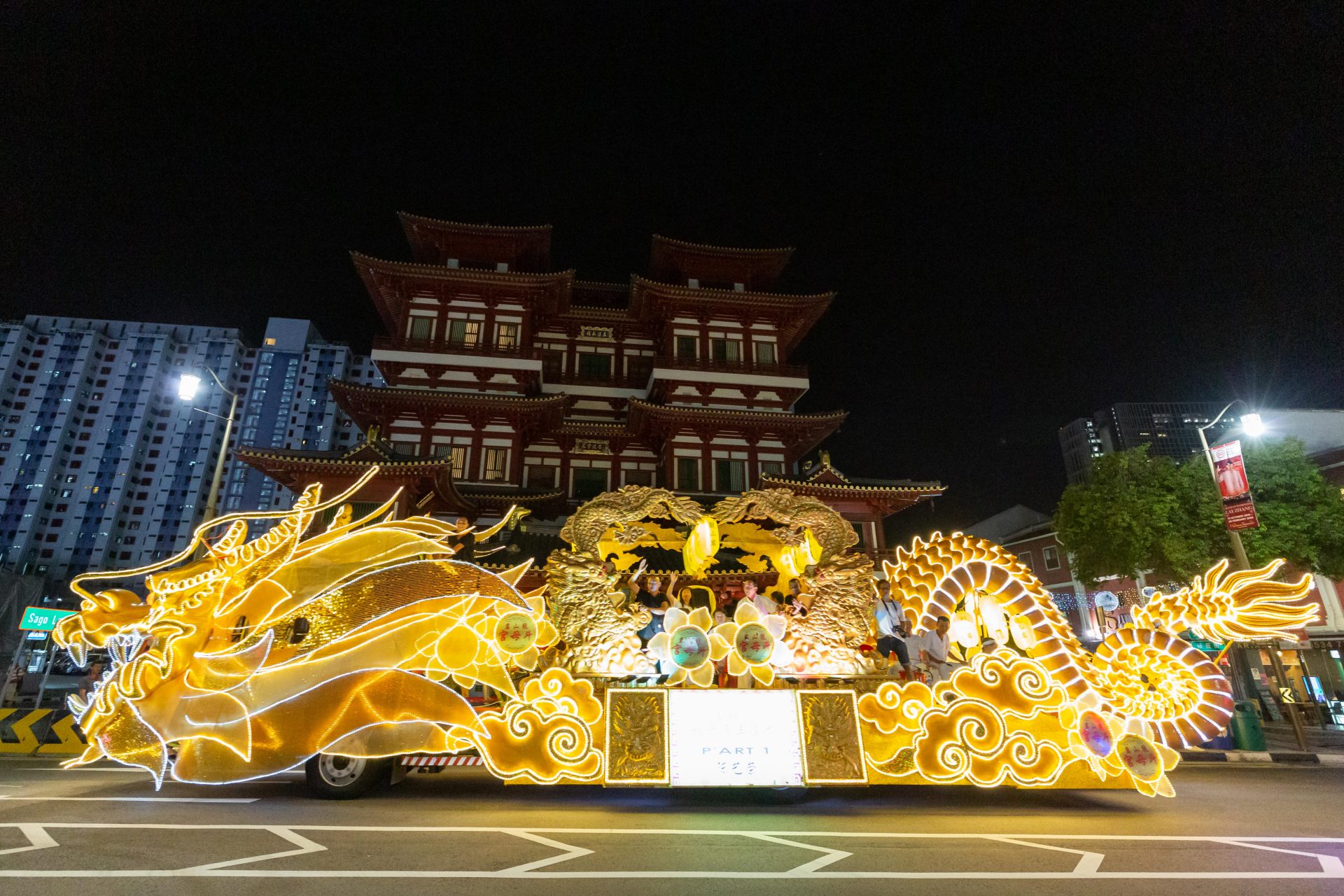 7.45pm Exit PIE – Jln Datoh – Balestier Rd – Moulmein Rd
8.00pm Newton Rd – Scott Rd – Paterson Rd
8.30pm Bras Basah Rd – Raffles Blvd-Temasek Ave –
Bayfront Ave
8.50pm Central Blvd – Robinson Rd – Collyer Quay –
Fullerton Rd – Esplanade Dr – Stamford Rd
9.00pm North Bridge Rd – South Beach Rd –
Neil Road – Kreta Ayer Street
9.10pm Eu Tong Sen St – Hill St – Victoria St –
Rochor Rd – Rochor Canal Rd
9.15pm Serangoon Rd-Upp Serangoon Rd
9.25pm Serangoon Centre – Boundary Rd – 779A Upp Serangoon Rd