2013 Taoist Initiation Rites
The Taoist Initiation Rites (Chuan Du) was held on 4 August 2013 at Singapore. It was organised by Taoist Federation (Singapore) .
Priests from the Mount Longhu Celestial Masters' Mansion came to preside the Initiation Rites, and 122 Singaporeans participated in the ceremony to be formally recogenised as a Taoist disciple under the Taoist Zheng-yi Tradition.
The Initiation Rites was started with a lecture by Master Zhang Jintao, followed by the traditional rites and the presentation of Initiation Certificates (Du-die). Disciples also took refuge in the Taoist Three Treasures (Dao, Scripture, Master), and also took the nine precepts and 12 vows.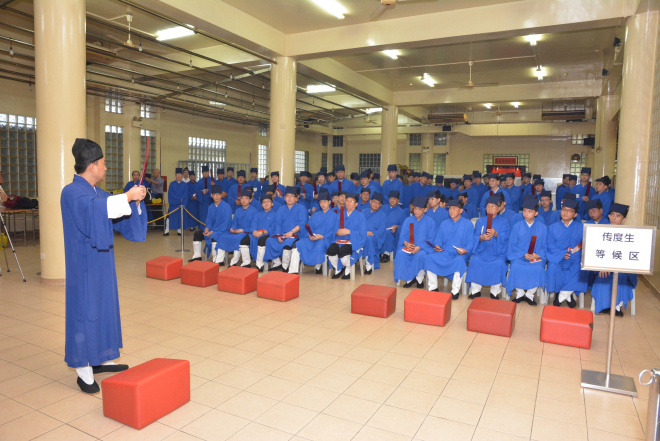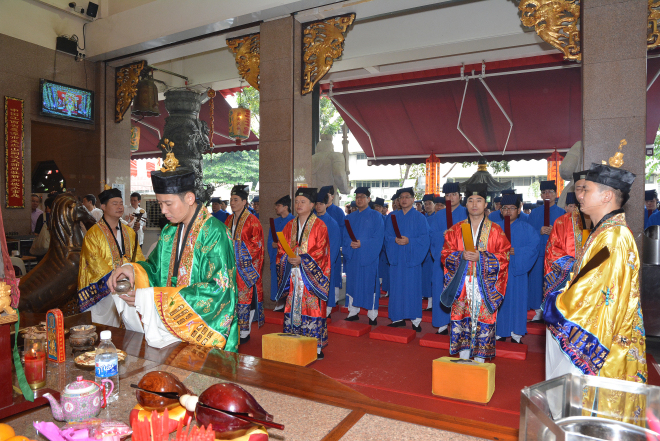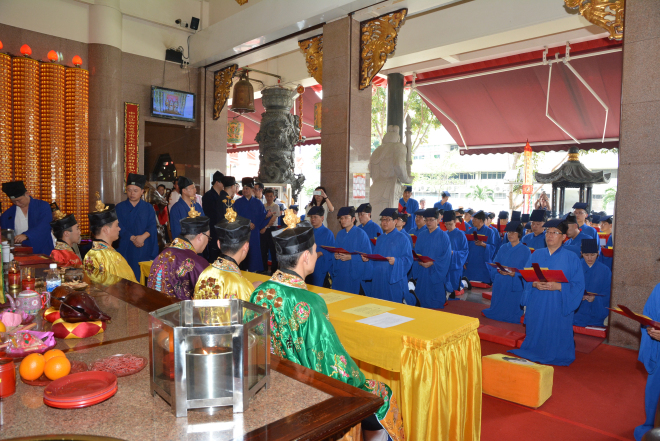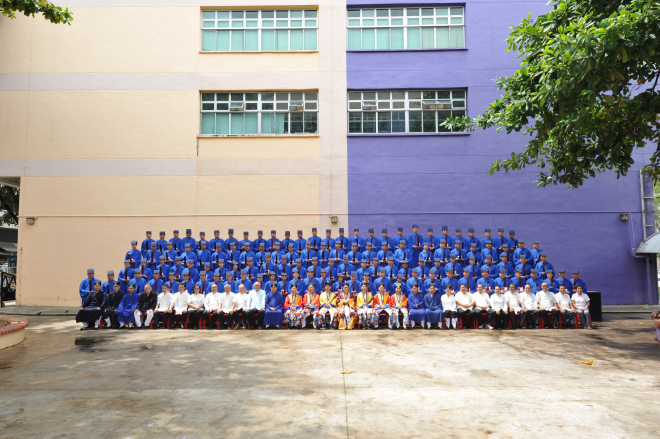 Group photograph with the Masters from Mount Longhu Celestial Masters' Mansion.